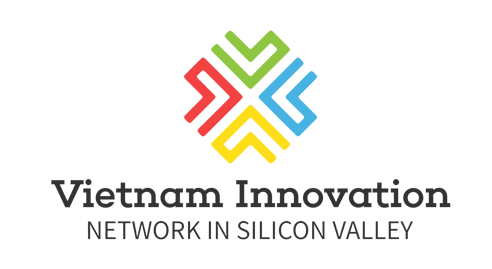 Announcing The Future of Generative AI 2023: Vietnam's Premier AI Event Attracts Global Industry Leaders
Explore the Future of Generative AI at Vietnam's Premier AI Event - Join global industry leaders, discover the potential, and connect with top companies in Vietnam's thriving tech sector.
EVENTAI
When: April 19th, 2023 7 PM Pacific Time/ 9 AM April 20th Vietnam Time
Where: NIC building. Ngõ 7 Tôn Thất Thuyết, Dịch Vọng Hậu, Cầu Giấy, Hà Nội, Vietnam
Mountain View, California. April 10th, 2023: The Vietnam Innovation Network in Silicon Valley and Vietnam's National Innovation Center are delighted to announce the upcoming event, The Future of Generative AI 2023, scheduled for April 20th, 2023, at 7 PM Pacific Time. As Vietnam's premier AI event, it has drawn significant interest from AI industry leaders, researchers, and enthusiasts worldwide, providing a unique opportunity to connect with the country's top companies and talent.
This event aims to shape the future of AI in Vietnam by focusing on attracting AI experts to the country, promoting AI adoption in businesses and the government, creating networking opportunities between Vietnamese businesses, governmental agencies, and American AI companies, and facilitating discussions and recommendations on AI policies and laws.
Prominent Silicon Valley startups, such as GotIt AI, and leading American AI companies like Microsoft, will be featured at the event alongside Vietnam's own AI leaders. They will offer insights on the latest trends and practical applications of AI to enhance businesses. With both in-person and virtual access available, participants can delve into Vietnam's rapidly growing market. Joining the event gives AI companies a valuable platform to showcase their innovative products and solutions to a receptive audience and establish a presence in the lucrative Vietnamese and Southeast Asian markets.
The Future of Generative AI 2023 targets an audience of 100-150 in-person attendees, including major companies, universities, startups, government agencies, policymakers, and high-level executives of Vietnam's largest corporations such as Viettel, CMC, FPTAI, VINAI, VNPT, MISA, and EVEN group. Additionally, the event will be streamed worldwide, extending its reach to a global audience.
Participating in this national AI event allows AI companies to position themselves as leaders in Vietnam's expanding digital economy, leading to increased brand recognition, a larger market presence, and the potential to grow their business in Vietnam.
The event offers numerous networking opportunities for Vietnamese companies to engage with Silicon Valley experts and build relationships with top industry professionals. Participants will also have the chance to meet high-level executives from Vietnam's leading companies, broadening their network and potential for collaboration.
Click here to register for the event.
About Vietnam Innovation Network in Silicon Valley: The Vietnam Innovation Network in Silicon Valley is a collaborative initiative that connects Vietnamese tech professionals, entrepreneurs, and researchers in the Silicon Valley area to promote growth, innovation, and opportunities in Vietnam's tech sector.
Press Contact:
Founding Member, Vietnam Innovation Network in Silicon Valley (VINSV)