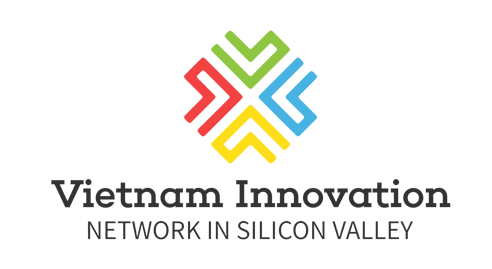 The Buzz Behind 'The Future of Generative AI': Why the AI World is Excited About Vietnam's Premier AI Event
Unveiling the potential of Generative AI in Vietnam's thriving tech sector, this event has industry leaders worldwide eager to participate.
The Future of Generative AI 2023, Vietnam's premier AI event, has been generating immense excitement among AI industry leaders, researchers, and enthusiasts worldwide. Scheduled for April 19th 2023, at 7 PM Pacific Time, the conference, hosted by Vietnam's National Innovation Center in partnership with the Vietnam Innovation Network in Silicon Valley, brings together influential AI speakers and provides a platform for attendees to connect with top companies in Vietnam, both in-person and virtually.
The event has almost sold out, and the anticipation surrounding it is palpable. So, what is it about The Future of Generative AI that has everyone buzzing? Through this event, leaders in the AI industry can help their companies tap into the tremendous potential of Vietnam's market:
A Gateway to Vietnam's Expanding Market
Vietnam's rapidly growing market, with nearly 76 million Facebook users and over 61.3 million smartphone users, presents a significant opportunity for AI applications. This event provides a platform for AI companies to showcase their products and solutions to a large and receptive audience, helping them tap into the lucrative Vietnamese market and expand their business in the Southeast Asian region. They'll have a chance to meet high-level executives from Vietnam's top companies, like Viettel, CMC, VinAI, VNPT, and more.

Connection to a Talented Workforce
Vietnam's strong focus on STEM education, as evidenced by its 12th place ranking in the Global Table of Science and Mathematics Education by the OECD, has resulted in a well-educated, talented, and tech-savvy workforce. Engaging with this audience at the event can lead to potential partnerships, recruitment of top talent, and cost-effective access to skilled professionals, enhancing AI companies' competitive edge and driving business growth.

Exposure to a Resilient E-commerce Sector
Vietnam's e-commerce industry has maintained a stable growth rate of 16% despite economic challenges. This resilience highlights the potential for digital transformation and increasing demand for innovative solutions. Speaking at the event allows AI companies to connect with key players in the e-commerce sector and explore collaboration opportunities, resulting in increased sales and long-term revenue streams.

Opportunity to Capitalize on High Smartphone Penetration
Vietnam's smartphone penetration rate of 63.1% makes it an ideal market for AI companies to develop and launch mobile applications and solutions. This event provides a platform for AI companies to share their expertise in mobile AI development, foster relationships with local developers, and capitalize on the high smartphone usage rate in the country, translating into new business opportunities, increased market share, and higher revenue generation.

Positioning as a Leader in a Growing Digital Economy
Vietnam's digital economy is on the rise, providing ample opportunities for AI companies to make their mark in the region. By participating in the national AI event, AI companies can demonstrate their cutting-edge solutions and technologies to a captive audience. This exposure will position them as leaders in the field, contribute to the continued growth and development of Vietnam's burgeoning digital economy, and ultimately, lead to increased brand recognition, more significant market presence, and the potential to secure lucrative contracts with local businesses and government entities.
The Future of Generative AI event has captured the attention and excitement of AI industry leaders worldwide, primarily due to the vast potential and opportunities presented by Vietnam's thriving tech sector. Don't miss out on the latest updates and news about this premier AI event – stay tuned for more information on speakers, topics, and insights that will shape the future of AI in Vietnam. If your company is in AI and you would like to speak at the event, email us at ai@vietnaminnovationnetwork.org.