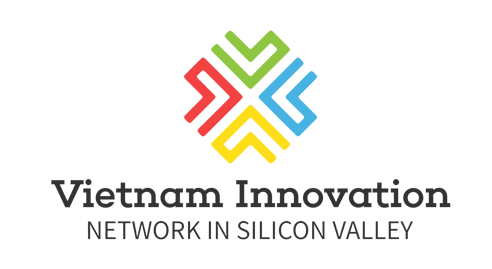 VINSV Forges New Connections Between US and Vietnamese Businesses at the San Francisco Forum
VINSV amplifies US-Vietnam tech collaborations at the Business Forum in SF, spotlighting industry leaders and fostering global innovation partnerships.
San Francisco, CA – September 18, 2023
The Vietnam Innovation Network in Silicon Valley (VINSV) is proud to highlight its pivotal role in the successful Vietnam - US Business Forum in San Francisco. The event, spearheaded by Vietnamese Prime Minister Pham Minh Chinh, Minister of Planning and Investment Nguyen Chi Dung, and an elite delegation of officials, set the stage for transformative dialogues between American and Vietnamese visionaries, entrepreneurs, and policymakers.
Bridging Innovators from Two Continents
In a bid to reinforce this transcontinental collaboration, VINSV diligently curated a list of esteemed U.S. guests who could share their expertise with Vietnamese counterparts. Our network was instrumental in inviting esteemed U.S. guests, who brought a wealth of knowledge and expertise to the forum. Among the invitees were Ashley Johnson, COO of Planet Labs, Sam D'Amico, Founder/CEO of Impulse Lab, Dave Fontanot of HF0, Lidiya Dervisheva of Next47, Gerald Zhou, Founder of Oneklinik, Chris Duy Nguyen of Oyster VC, and Janet Gehrmann, Founder of Scoop Analytics.
The forum was further enhanced by the participation of Vietnamese stalwarts like Minister Nguyen Chi Dung of the Ministry of Planning and Investment, Mr. Do Nhat Hoang (Director General of Foreign Investment Agency, MPI), Mr. Vo Xuan Hoai (Deputy Director - National Innovation Center, Vietnam Ministry of Planning and Investment), and Ms. Nguyen Thi Ngoc Dung (Senior Expert for Entrepreneurship – Innovation Ecosystem (NIC) under the Ministry of Planning and Investment).
Spotlight on Ashley Johnson
In an insightful segment, Ashley Johnson, invited by VINSV, illuminated the attendees with her speech. Ashley's illustrious career includes success in the cutting-edge sector of space imagery. With over 150 satellites in orbit, Planet Labs collects an astounding 350 million square kilometers of imagery daily. Prior to Planet Labs, Ashley was the CFO and COO of Wealthfront, where she oversaw the growth of customer-managed assets from $2 billion to $24 billion.
Charting New Avenues of Cooperation
The Vietnam - US Business Forum wasn't just an event; it was the beginning of what promises to be a long-standing association that champions innovation and technological advancement in both nations. By facilitating such interactions, VINSV envisions a bright future teeming with shared prosperity and mutual growth.
About Vietnam Innovation Network in Silicon Valley (VINSV)
VINSV stands as an enduring testament to the spirit of innovation that seeks to connect Vietnamese professionals in the US with groundbreaking opportunities back home. Through international collaborations and expertise-sharing, our network aims to uplift Vietnam's tech industry and fortify its global presence.